Common Reasons For Selling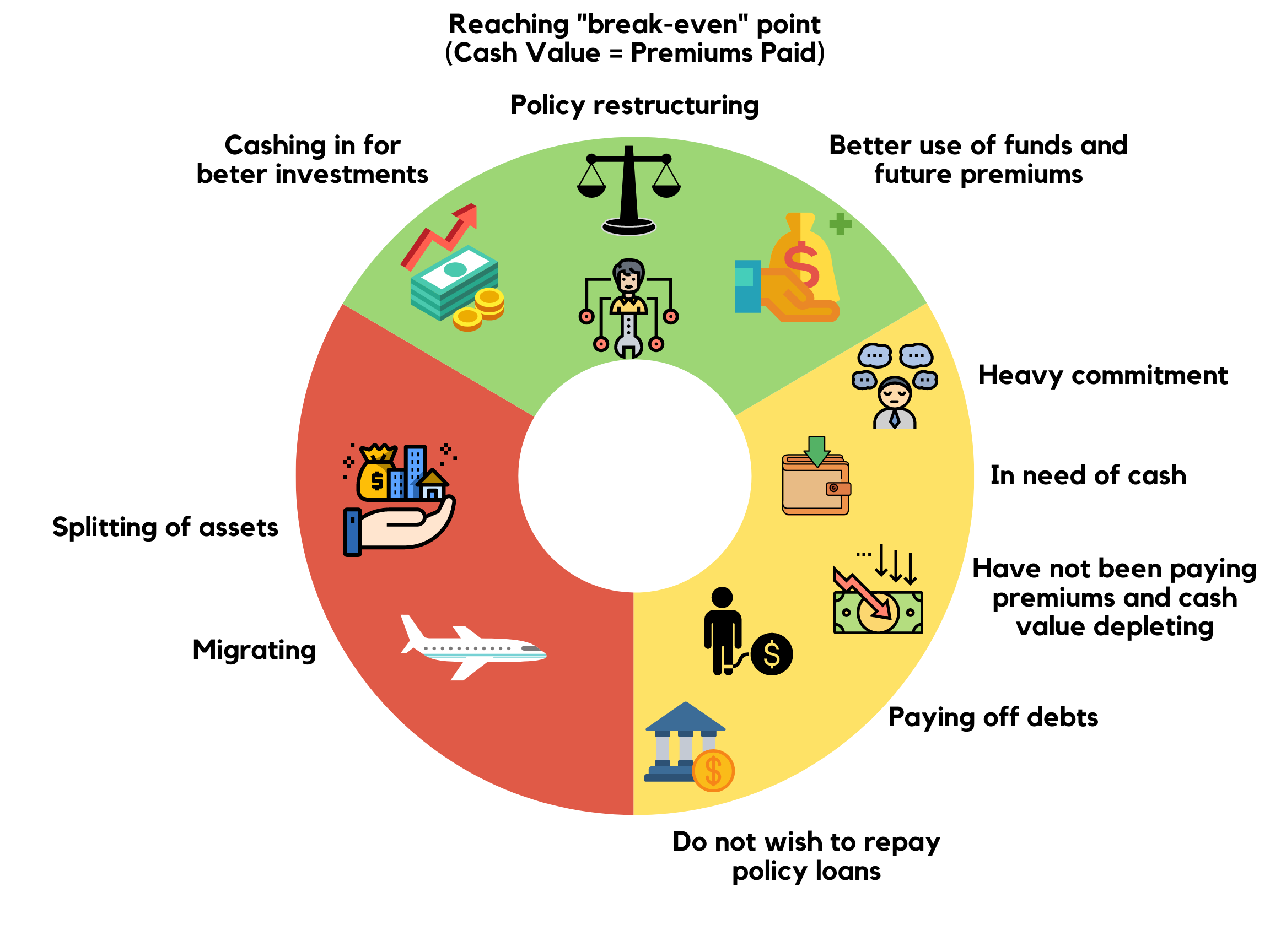 Instead of surrendering their Endowment / Whole-Life insurance policies, many policyholders have been selling them to us to get highest, fastest and instant cash payout.
Facing Financial Issues (Debts, loans, heavy commitments)
Financial issues are one of the most common reasons policyholders will sell their policies over to REPs Holdings. They will be able to receive cash immediately from us.
One of the most common reasons policyholders will liquidate their policies to us instead is because this provides them with immediate cash which are needed to pay off their debts, loans, or any other heavy commitments to prevent incurring higher amount of interests over time.
Click here to get more money for your policy. 
Reaching Policy's Break-even Point
Similarly, another reason would be reaching a "break-even" point for the policy, where the cash value is equivalent or more than the total premiums that have been paid. This usually happen for policies that were bought many years ago by the policyholder's parents and ownership was being vested to the policyholder when he or she turned 21 years old.
The amount of premiums the policyholder is paying now does not justify for the benefits/coverage, thus, policyholder chose to discontinue the policy by selling it to REPs Holdings as an alternative as we will be able to pay a higher value than the Surrender Value.
Click here to get more money for your policy.