We will all come to a point where our parents can no longer take care of themselves and it'll become our responsibility.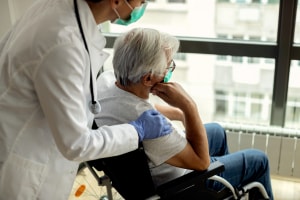 Then comes the question:
Do i have enough time, enough energy, and perhaps enough financial resources to draw upon?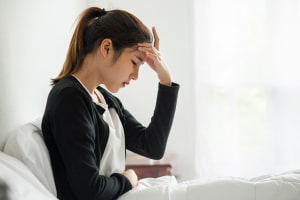 A recent survey showed that 84 percent of Singapores will contribute, if not pay most of their parents' recurring costs such as living expenses and medical bills.
Many people underestimate their needs in old age. The parents of about half of all Singapore workers polled saying that they have certain degree of difficutly in coping with retirement due to insufficient savings and this includes parents of high income earners. There is a reason why many people find themselves short of money in old age as they do not realise that even as they work, they have to ensure that they have saved enough to last them for another 20 to 30 years of their lives for when they don't work. Moreover, many seniors fall into poverty in old age because financial planning and education were not as pervasive a few decades ago as it is now. Many retirement schemes in the older days were also not as sophisticated and effective as the ones available today.
Whether your parents are about to retire or are in active retirement, here are some tips to help manage your finances when it comes to caring for your elderly parents.
1.Tapping on schemes and subsidies
The cost of living in Singapore has increased significantly but the government has put in place a range of schemes and subsidies for seniors to mitigate their expenses.
a) Passion Silver concession card
For elderly 60 years and above, get them to apply for a passion silver concession card. It will not only allows them to enjoy concessionary travel rates on public buses and MRT but also receive special priviledges and benefits at Community clubs as well as participating merchants.
b)Pioneer Generation and Merdeka Generation
For eligible seniors born before 1950 can take up Pioneer generation package while those born before 1960 can enjoy the merdeka generation package. All these package offers a range of benefits including subsidies on medical care.regular top ups to medisave accounts and premium subsidies for Medishield Life.
c)Home improvements and Mobility help
Making modifications to parents'home may be needed when they are susceptible to falls. One could apply for the Enhancement for Active Seniors (EASE) programme for non-slip bathroom tiles, grab bars in toilets and mini ramps to ensure their safety for mobility issue. This subsidy can cover up to 95% of the total cost of enhancement works done.
If your parents require assistive devices such as wheelchair or special transport arrangements to dialysis or hospice day services, you can leverage on the seniors'mobility and enabling fund which provides subsidies for these.
d)Monetary assistance
One can consider applying for financial assistance such as ComCare long Term Assistance that provides cash payouts to support elderly singaporeans aged 65 and above. This is on top of the silver support payout of $300 per quarter.
e)Lease buyback scheme
Another option for parents staying in HDB would be the lease buyback scheme. Under this scheme, elderly owners of all flat types (except short term lease, HUDC and EC units) can choose to sell the tail end of their lease back to HDB. Certain restrictions apply such as there must be at least 20 years of lease to sell back and the gross monthly household income must not exceed $14,000. These net proceeds from the sale will go to thir CPF retirement account which can be used to buy a CPF life plan, that will provides your parents with a monthtly income for life while still living in their HDB.
Last but not least, one can still sell your unwanted cash policies to Reps Holdings to lessen your financial burden. You may call 6221 4771 for a non-obligatory quote.
Do take into consideration which is the best option for you and your parents.