Rising Costs in Singapore

Evidently, the cost of living in Singapore is relatively high. Singapore holds the Guinness world record for being the most expensive city to live in.
It is getting real as spending is not keeping up with earnings. Inflation has hit sky-high levels and not easing anytime soon. In Singapore, the core inflation comes from transport and housing.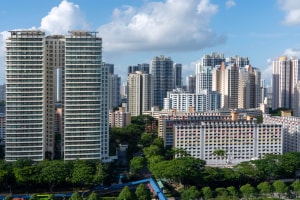 Some concerns that experts studied are higher spending, lower income gains. Likewise, lower income and higher pain which results in slower income growth and one might spend all their income on monthly expenses.
Experts suggested that we should plan more and spend less. Statistics shows the age group of 26-41 tends to spend more as compared to boomers and gen x. Individuals should cultivate the habit of tracking expenses so as to be prudent.
"In general, people spent more on transport (60.2 per cent), shopping, entertainment and travel (56.7 per cent), and food (38.7 per cent) over the past year. This could likely be due to inflation and pent-up spending from the reopening of borders and easing of Covid-19 measures, says Mr Irvin Seah, senior economist, DBS Group Research."
Other solutions to better manage your finances would be to grow your wealth, diversify investments and be adequately insured.
Food, transport and housing are the key factors to inflation and these affect the low income group most. Higher interest rates instruments help in growing your wealth.
Be adequately insured also means having enough insurance coverage. It is always tempting to cancel or reduce premiums to lower expenses but the last thing you want to worry about is a health crisis or an accident that will lead you to worry about medical bills.
Diversify investments also can help in passive income. Leaving excess cash without investing is seeing its value drop.
Those that have limited savings or unable to take high investment risks can also leverage on CPF schemes by topping up their retirement sum.
Should you find that living cost is still too much to handle, one may also sell their "unwanted" insurance policies to Reps Holdings for better value in return.
You may call 6221 4771 for a non-obligatory quote on your existing insurance policies.
Click here to add your own text