How to fund for a startup?
Now that you have plans in mind to set up your own micro business as a small entrepreneur, the biggest challenge would be raising funds for it.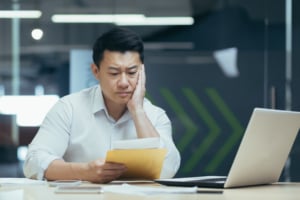 There are a few ways to raise funds.
Crowdfunding (via portals like gofundme)
Investors
Own savings/investments
Bank Loans
Government grants
Collateral Financing
Crowdfunding
Portals like gofundme is easy to set up. All one need to do is to express your passion in the description and you may be able to gather investors/support from all over the world.
Investors
These people provide capital to fund your business, in exchange for partnership or ownership equity in terms of shares. If you have a great idea, you may be able to attract tech giants for support.
Own Savings/Investments
This is the easiest way as you will be using your own resources and there is no need to be in debt to anyone and you will be in full control of your own business. However, this would also means you may wipe your savings dry.
Bank Loans
This can be in a form of personal loans or business bank loans. Loans are usually the main option for business owners as it comes with medium to low interest rates.
Government grants
Businesses in Singapore can apply SME grant via enterprisesg website. You can look through the various eligibility and also mentorship program available on site.
Collateral Financing
This is the highest risk way to get funds as you may need to mortgage an asset in order for funds to reach you. In the event of bankruptcy, your asset may be transferred to a new owner.
Selling of insurance policies
Over here in Singapore, one may "sell" their insurance policies through a process called absolute assignment. Generally, life plans and endowments plans could be sold to a third party for a higher value as compared to surrendering it back to the insurer.
How to sell your policy, you may obtain a valuation from us through our website portal or call us at 6221 4771 and our friendly agents will assist you through.
No matter which fund raising methods you use, always do your own checks to make sure you get the better end of the deal.­­­