How To Sell Your Policy
Don't surrender your insurance policy when you can sell and get more money back instantly.

Simply prepare your policy information and click HERE to submit them.
Alternatively, you may call us at 6221 4771.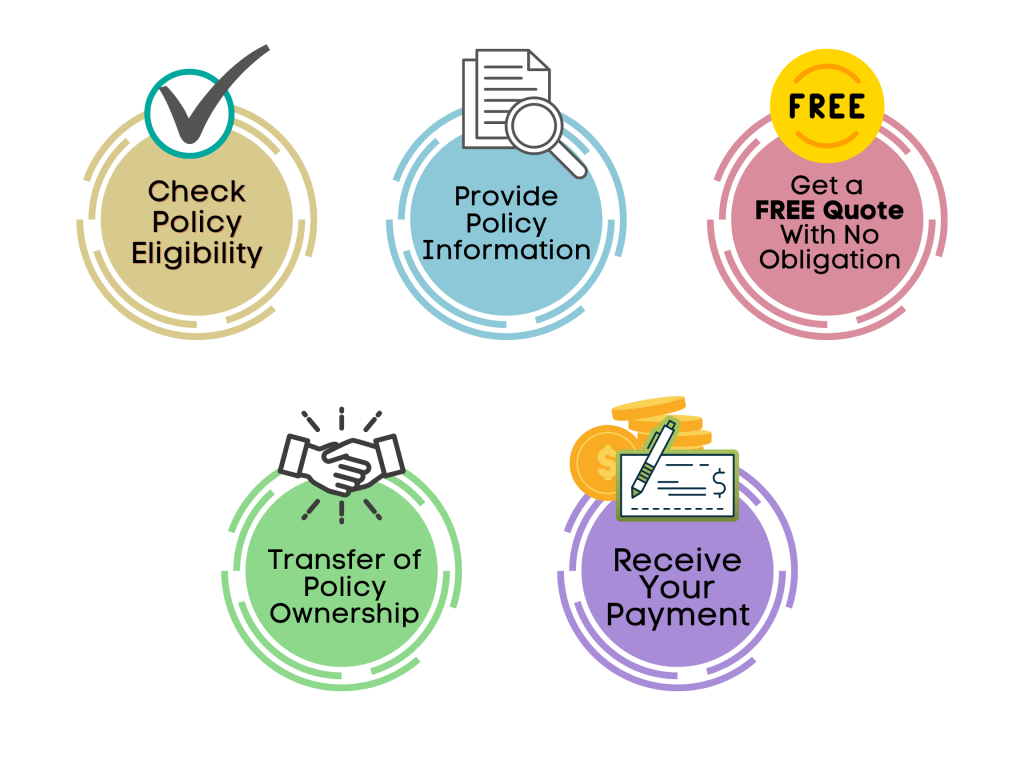 Click HERE to submit your policy information.
Check Policy Eligibility
Check that your policy falls into these categories;
Whole-Life

Endowment Savings Plan (Usually has a fixed tenure e.g. 10, 15, 20 or 25 years and a known maturity date)

Retirement Plan

Education Plan

Premiums are paid in Cash. (Not applicable for CPF or SRS policies)

Policy is locally issued by insurance companies in Singapore

Policy that has lapsed or is on Policy Loan is eligible as well

Provide Policy Information
In order to provide an accurate valuation, we will require the following details of your policy:
Plan Name

Start Date

Maturity Date

Premium Amount

Surrender Value
Click HERE to submit your policy information.


Get a FREE Quote With No Obligation
Once we receive your policy information, we will proceed to valuate your policy and get in touch with you with our offer within 1-2 working days.

Transfer of Policy Ownership
Done at insurers' Customer Service Centre

Whole process takes only 20 minutes
Receive Your Payment
You will receive a cash cheque from us on the spot
Click HERE to submit your policy information.